Capsule handling at a high level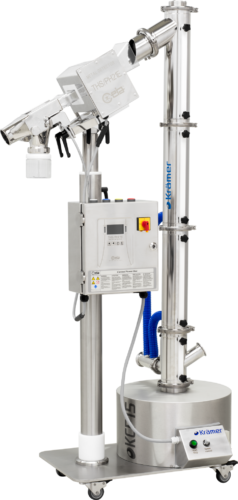 KCP15
The Krämer capsule polisher will elevate, polish and dedust any size of capsule. The rotational spiral brush designed specifically for capsule applications polishes gently and removes excess dust. The perforated housing allows ideal removal of the dust. The device outlet can be fitted with peripherals such as metal detectors, empty capule sorters and diverters.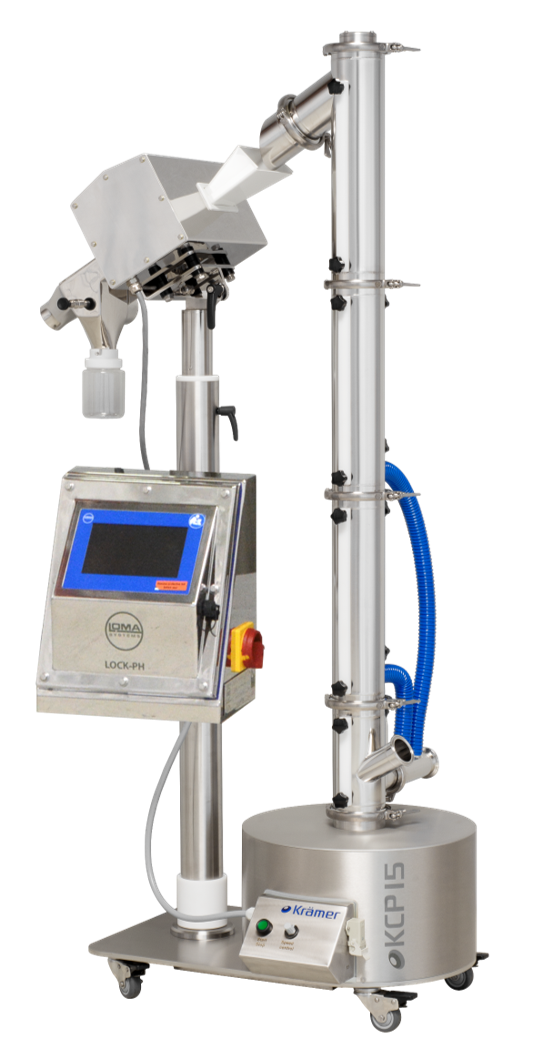 Upward conveying range of 800 to 2000 mm
Dust-tight Tri-Clamp connections
Available with Ceia, Lock and Safeline metal detectors
Quiet operation < 68 dB
Speed continuously adjustable
Optimal cleaning of capsules with gentle conveying
Compact design, minimum footprint
Modular structure (400 mm)
Easy assembly and disassembly, no tools are needed
Easy to clean
Classification: Atex Zone II 2D/- Db 140 °C
Conveying height
800-2000 mm
Available Metall Detectors
Ceia, Lock, Safeline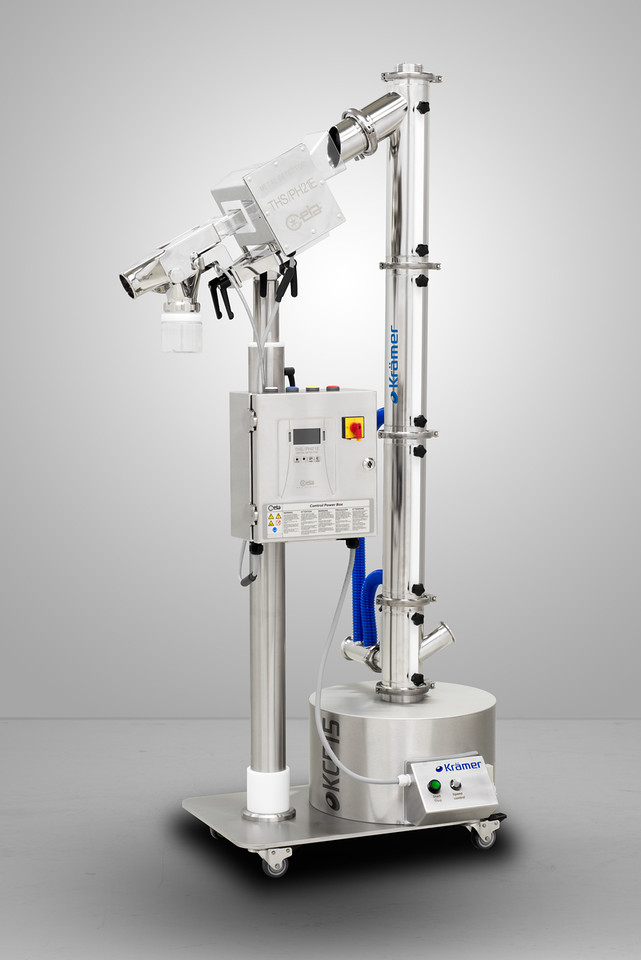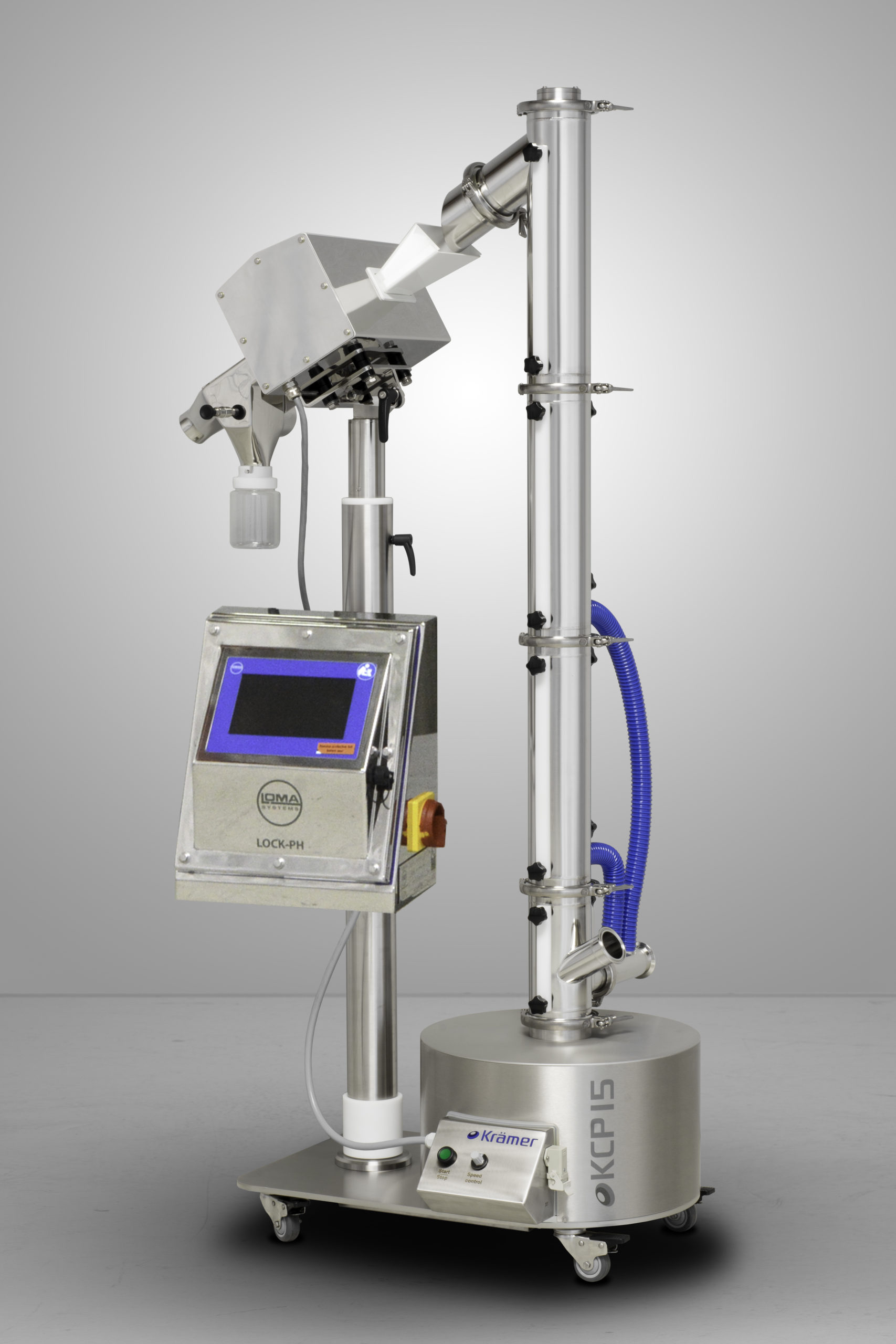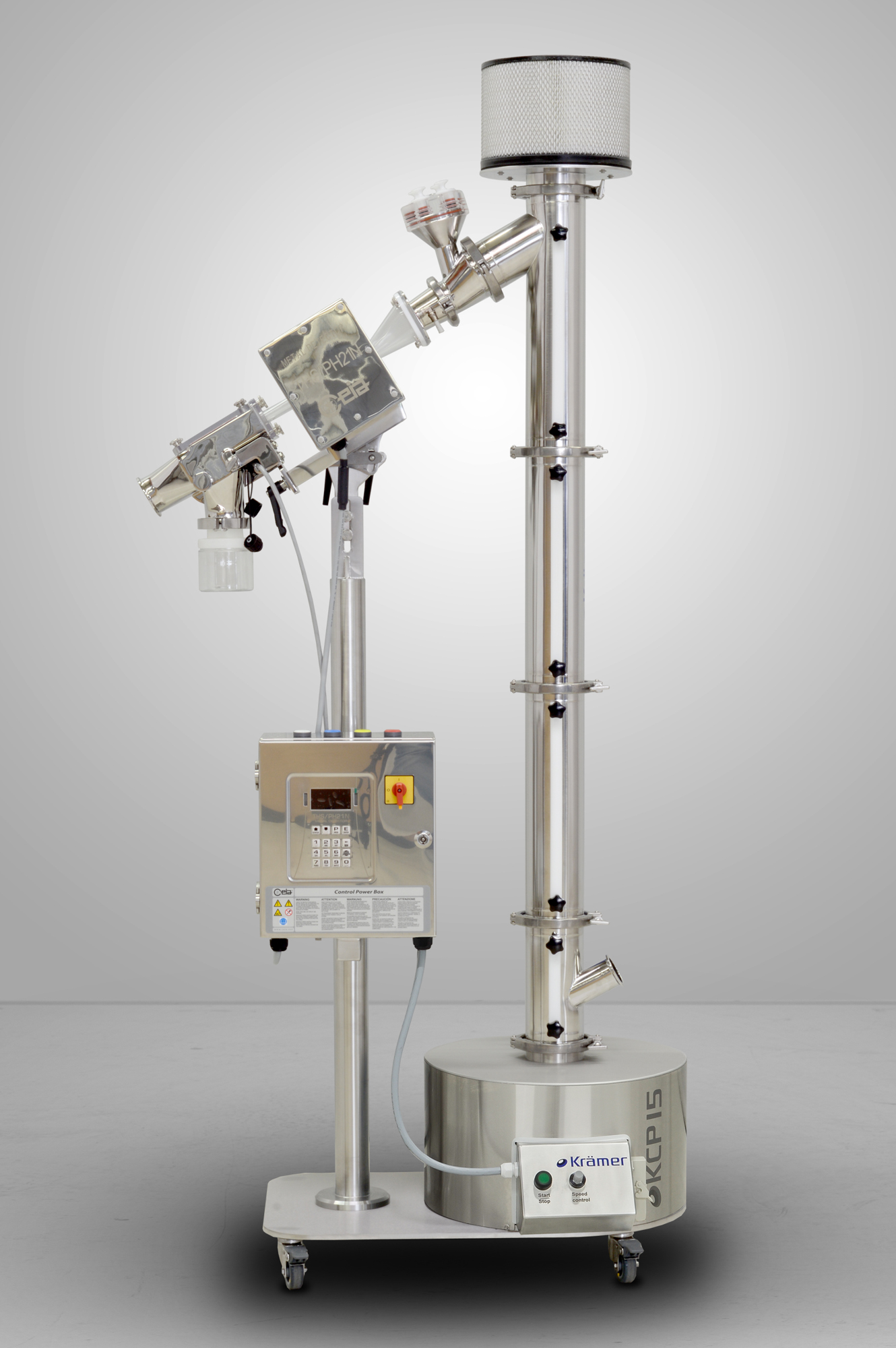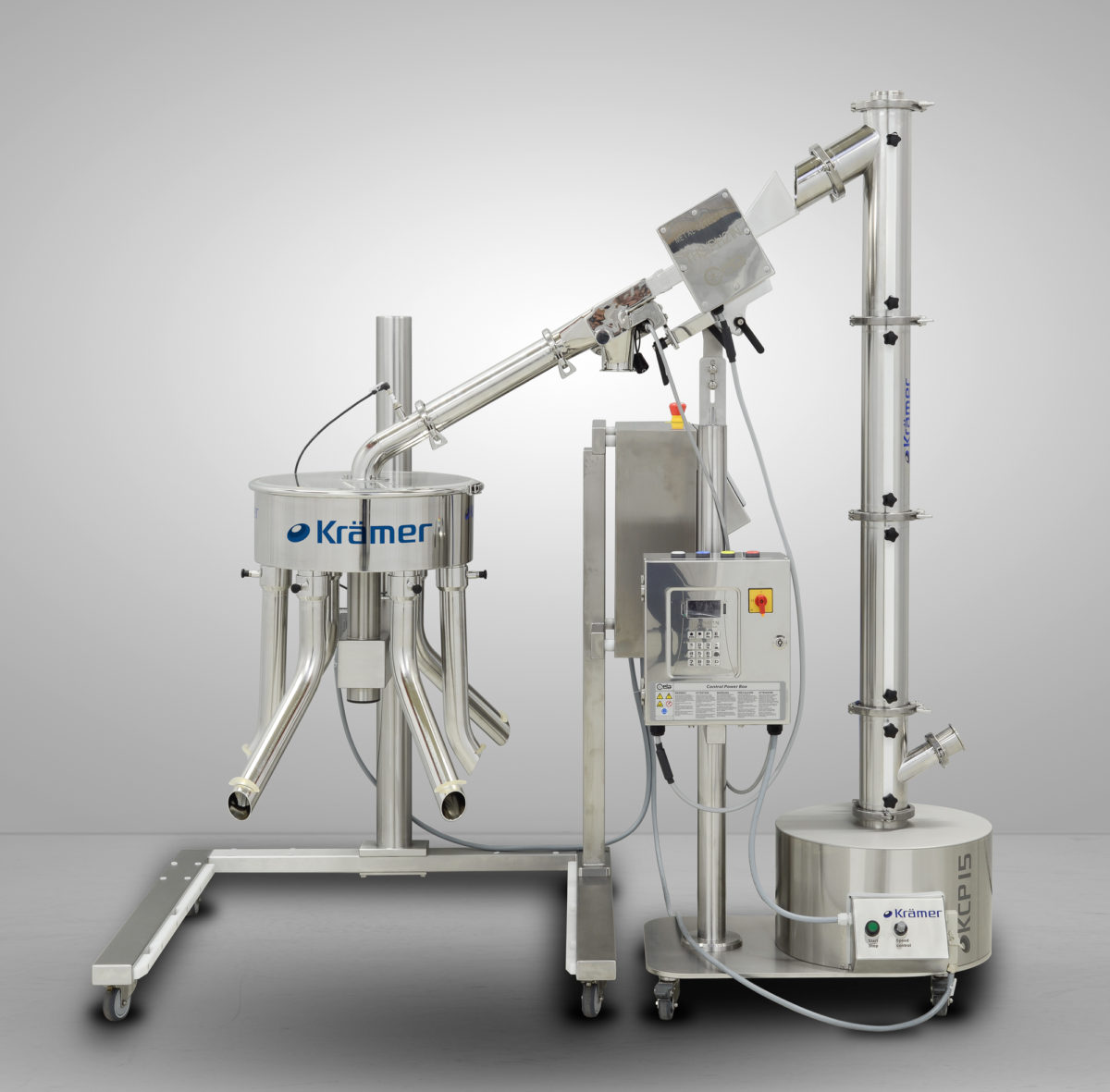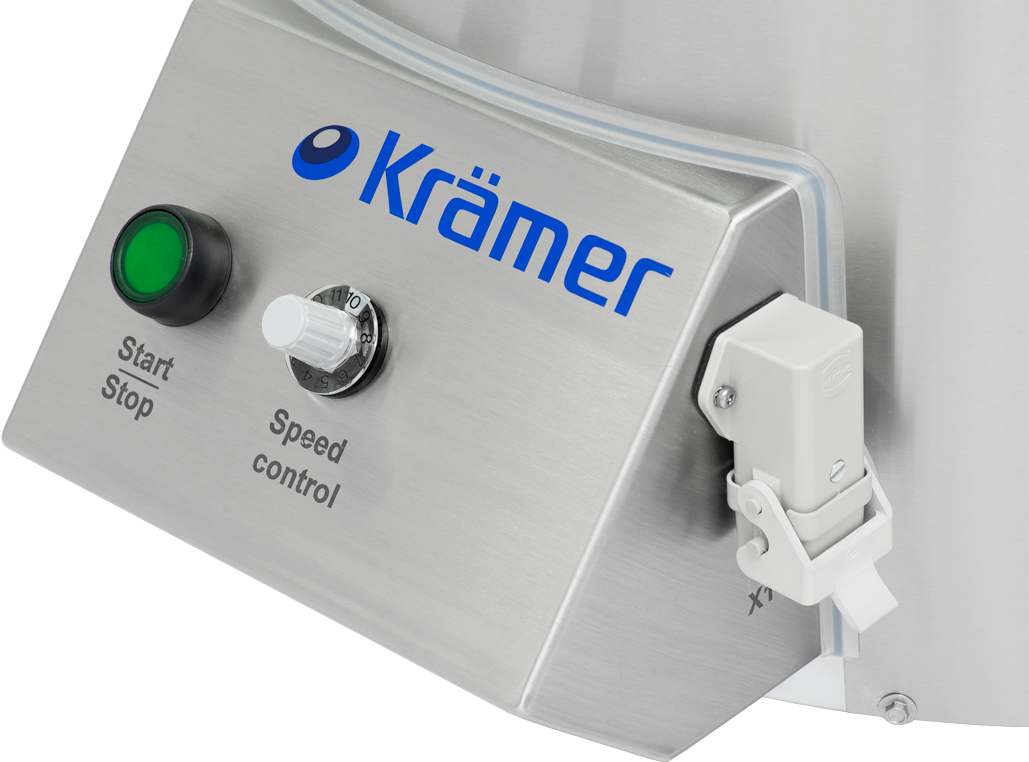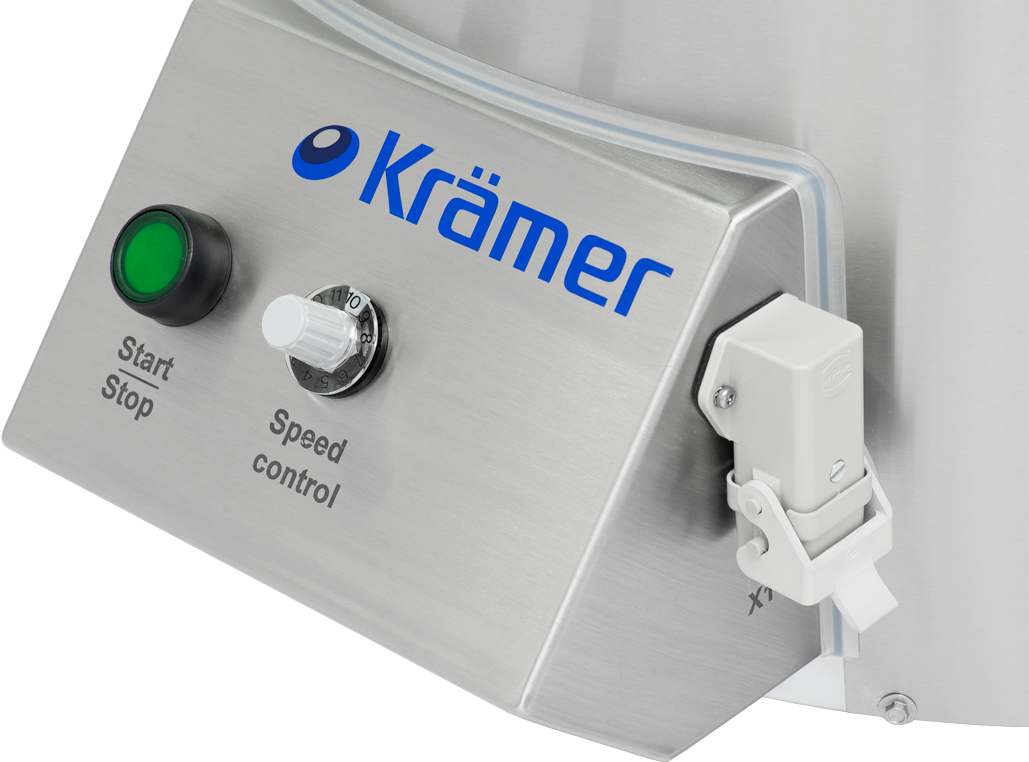 Easy to use control panel
The KCP10 and KCP15 utilize a simple frequency controller that allows for continuously adjusting the conveying speed. In addition, the power supply cable uses a quick connect plug. The quick connect plug allows for use of preassembled cables with power supply as well as signal wire options for communication to upstream equipment such as capsule fillers.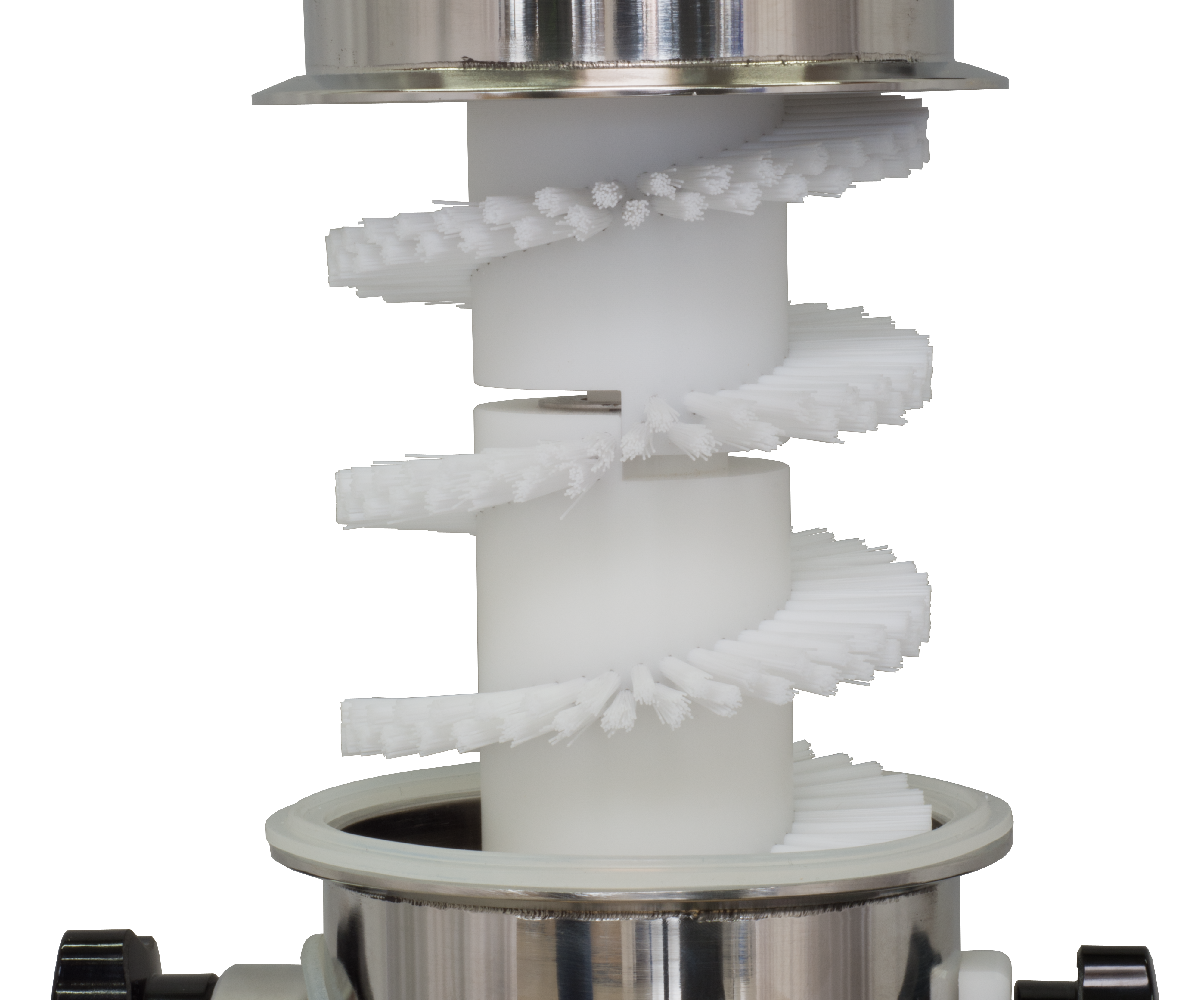 Brush design – an innovative Approach
The rotational spiral brush designed specifically for capsule applications polishes gently and removes excess dust. With our unique stepless design between brush modules, we do minimize product jam and guarantee continuous product conveying. Every single brush module can be marked accordingly in order to keep track of dedicated products.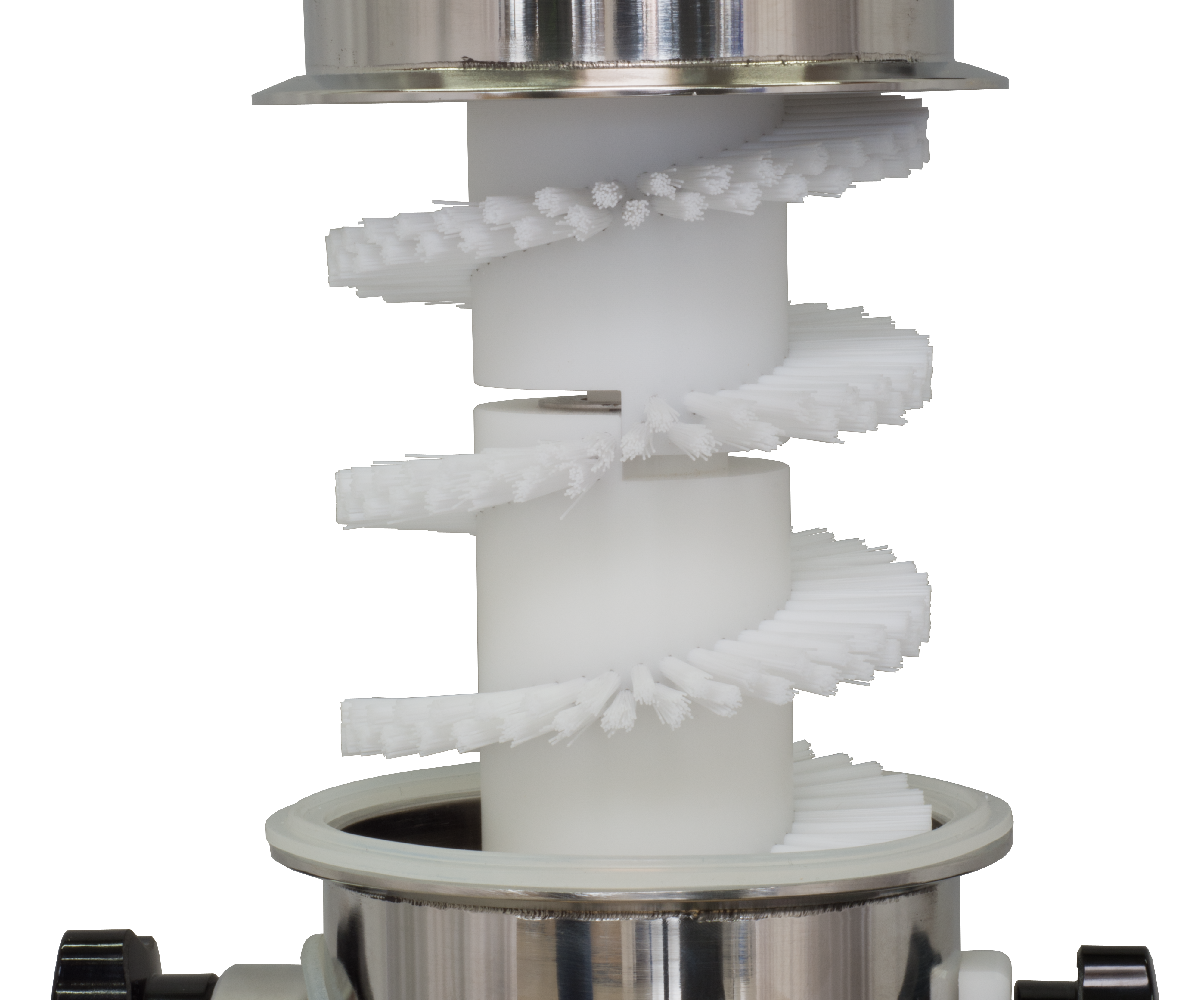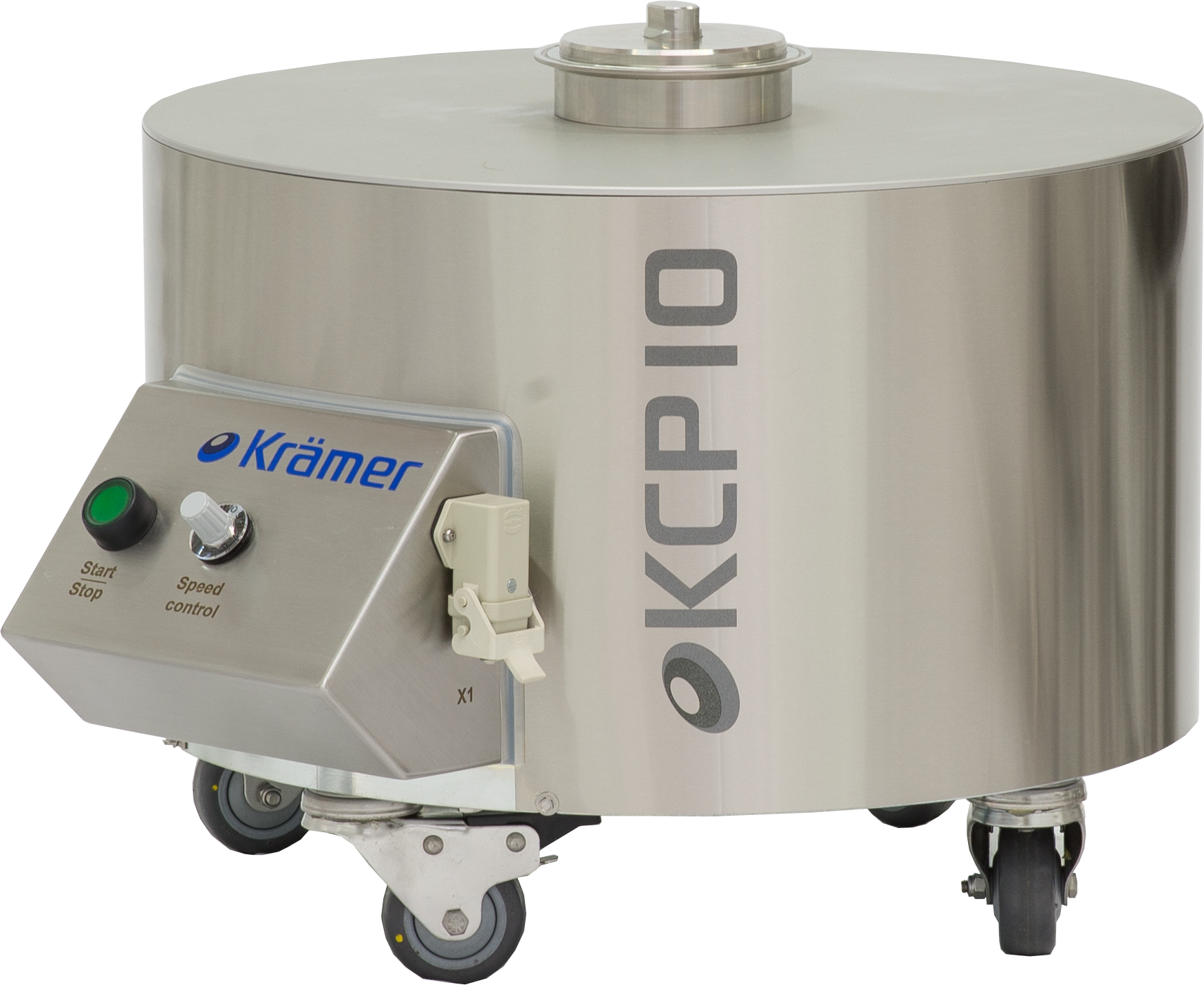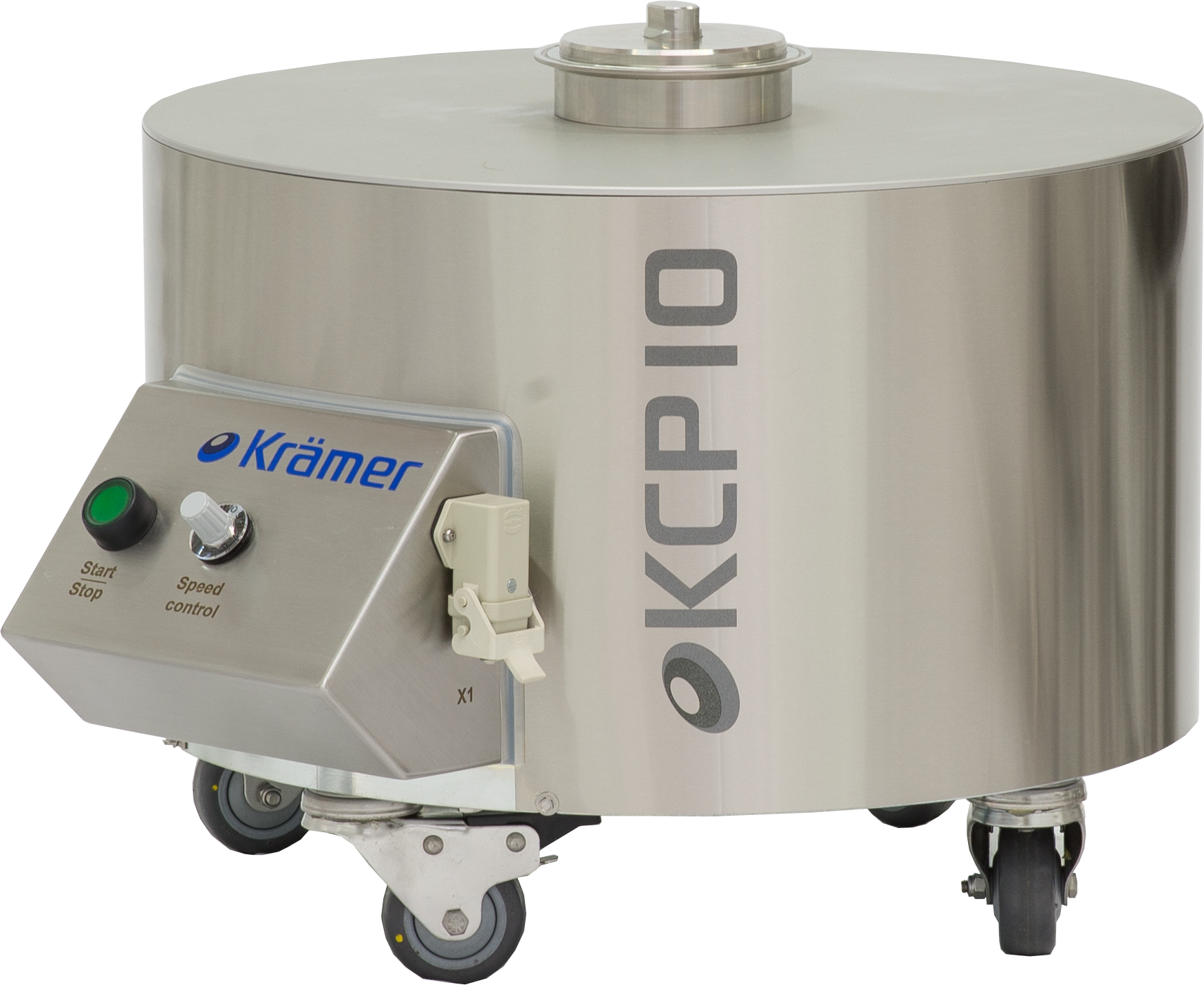 Krämer DESIGN and drive system
The KCP Series drive features a state of the art geared motor with a special designed shaft seal that prevents dust from entering the drive unit. The special cGMP design allows for easy cleaning and maintenance. Regardless of our conveying height, this unit provides the most economical way of upwards conveying on a minimal footprint, thanks to its compact design as a stand alone or combined unit with metal detector.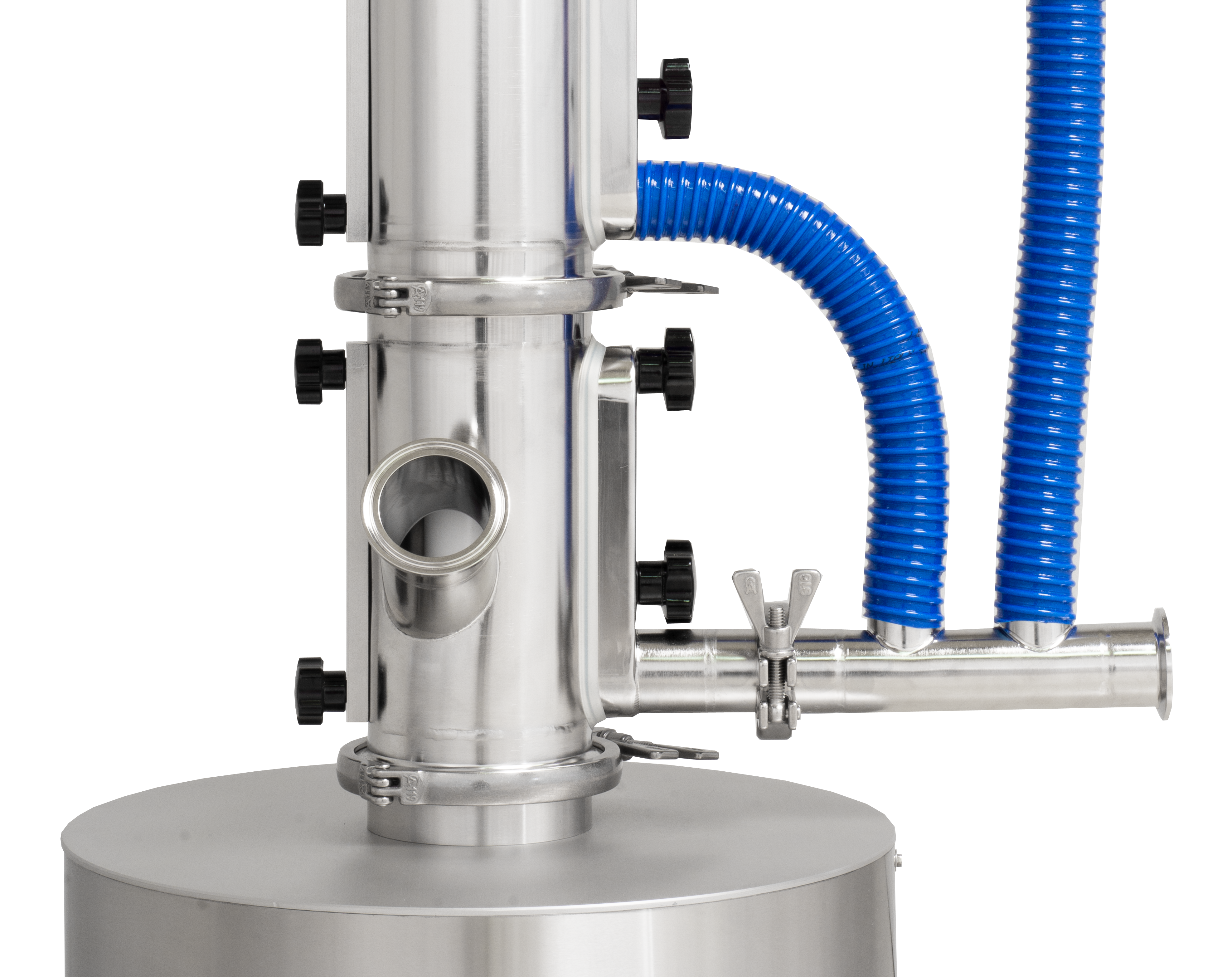 Connection ports
With the use of optional inlet adapters, the capsule polisher is easily adjustable to various capsule filler discharge configurations. If an adapter is not being used, a hose can directly be attached to the Tri-Clamp inlet. The inlet can be rotated 360° independent of the outlet. All Krämer capsule polisher feature a 2 inch Tri-Clamp vacuum dust collection port for ease of assembly of a dust collection hose. Various optional hose adaptors are available upon request. The perforated housing allows ideal aspiration of the dust on each module independently.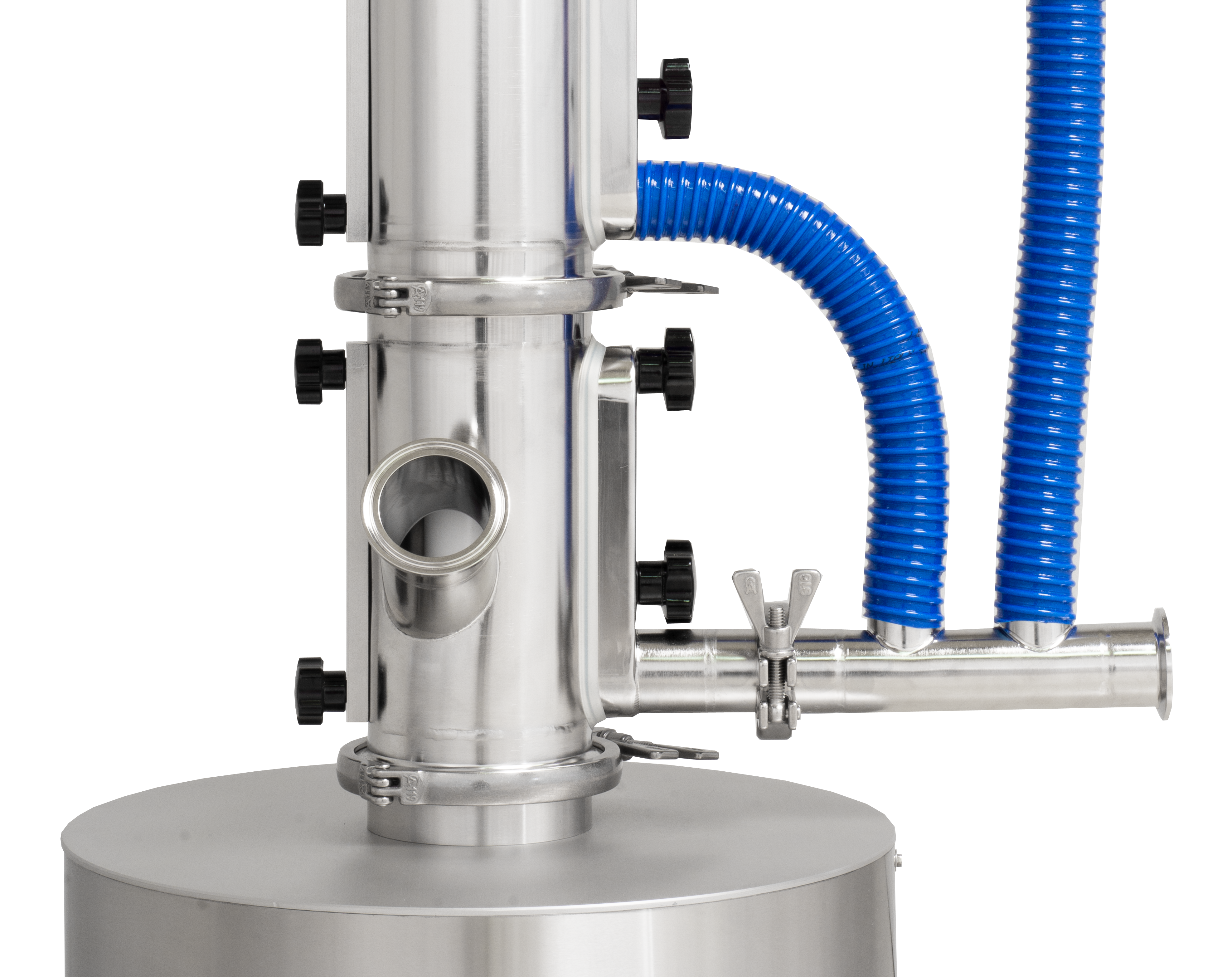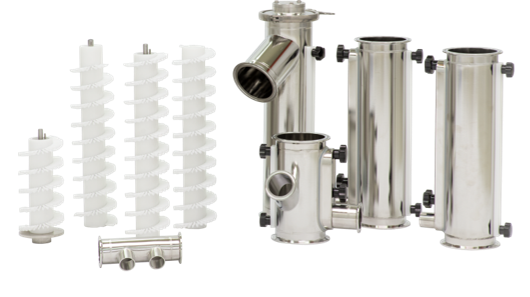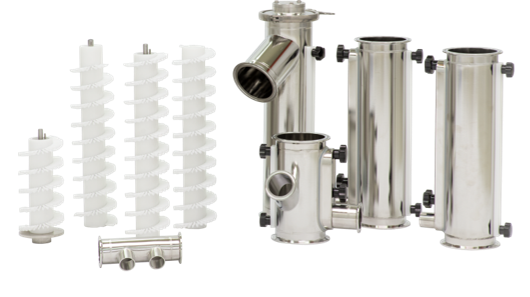 Ease of assembly and Disassembly
No tools are needed to assemble or disassemble the machine for cleaning. All product contact surfaces are AISI 316L stainless steel. All Krämer machines minimize the number of parts to be cleaned, and keep the weight of each part minimal for ease of handling. This assures quick and effortless cleaning processes.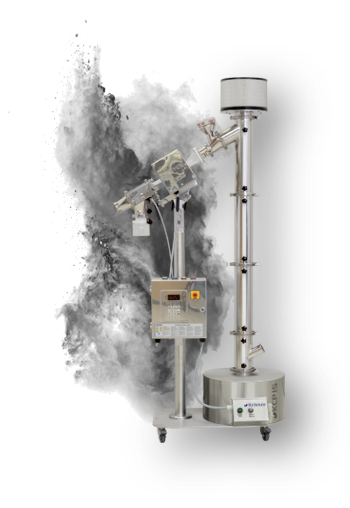 Containment and ATEX Performance
The KCP10 and KCP15 capsule polishers have been independently tested and certified to meet OEB 3 and OEB 4 containment levels in accordance with ISPE – SMEPAC requirements as well as the EC Machinery Directive 2006/42/EC and Directive 94/9/EC (ATEX-95).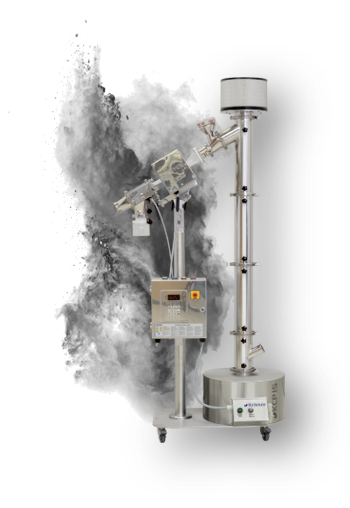 110 V, 50/60 Hz - 230V, 50/60 Hz
AISI 316L, stylon, PET-G, PUR
Ø6/4mm, 50-100 l/min (p=1.5-2 bar)
2" tri-clamp, 100-250m3/h (p=10-20 mbar)
Protection rating drive unit
Protection rating housing/controller
Control with potentiometer
Ceia THS/PH21 EE , Lock PH IQ4 , Safeline Tablex 2S
Metaldetector sensitivities
Ceia SS316L=0.50 / FE=0.30 / N-FE=0.35 , Lock SS316L=0.50 / FE=0.30 / N-FE=0.35 , Safeline SS316L=0.50 / FE=0.30 / N-FE=0.40
Processing of tablets (var. forms ) Ø3-35 mm
Processing of mini/micro-tablets Ø1.5-3 mm
Processing of effervescent tablets Ø25-35 mm
Processing of capsules Nr. 4-00
Conveying speed capsule size Nr. 4
Conveying speed capsule size Nr. 3
Conveying speed capsule size Nr. 2
Conveying speed capsule size Nr. 1
Conveying speed capsule size Nr. 0
Conveying speed capsule size Nr. 00
Explosion protection ATEX 94/9/EG
Option air extraction adapter
Option metal detector test tablet insert device KT2010
Option 4 way drain valve system (drain/air exctraction/return)
Option empty capsule sorter KCS10
Option 2-way diverter manual KV2010 DT/WIP
Option 2-way diverter auto KV2020 DT/WIP
Option 2-12-way diverter auto V40000-V5000 DT/WIP
Option filling level sensors
Option air extraction monitoring
Option validation documentation
Option material certificates