Easy capsule ejection without interruption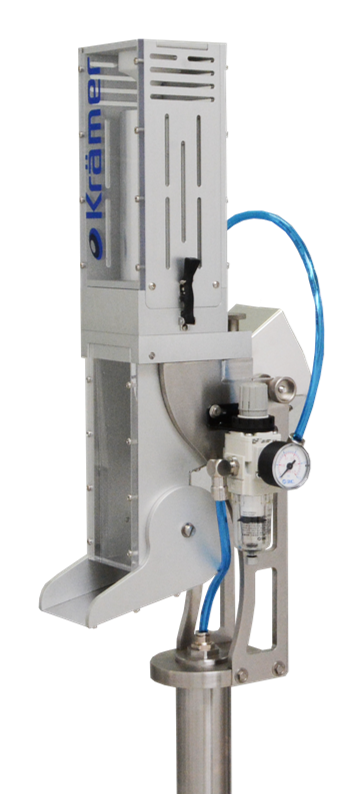 KCS10
With the empty capsule sorter the empty capsules are sorted out. Loose pieces of small remnants and capsules with low dosage are automatically sorted out. The machine can be connected to the main production line and other upstream and downstream devices.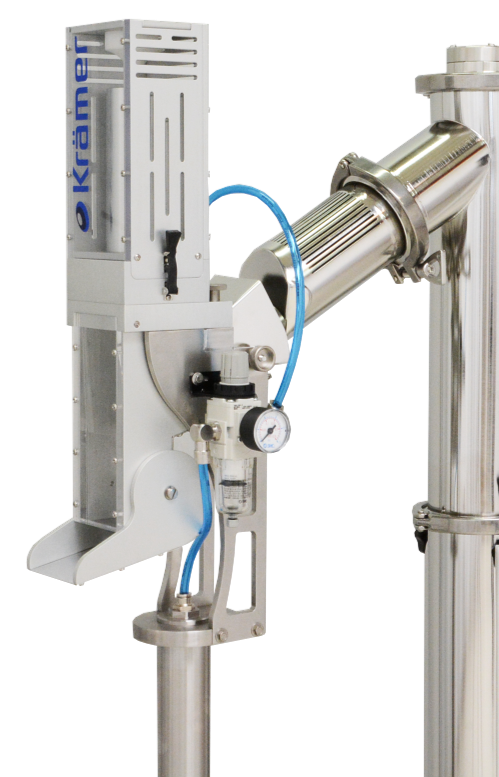 Ideal for all sizes and types of capsules filled with powder, granules or pellets
Automatically rejects defective or underweight capsules and lose parts
Operates with compressed air without any power supply
Suitable to be used after a capsule polisher or metal detector
Conveying speed: 300'000 capsules/hour
Easy assembly and disassembly
Capacity
Up to 300'000 cph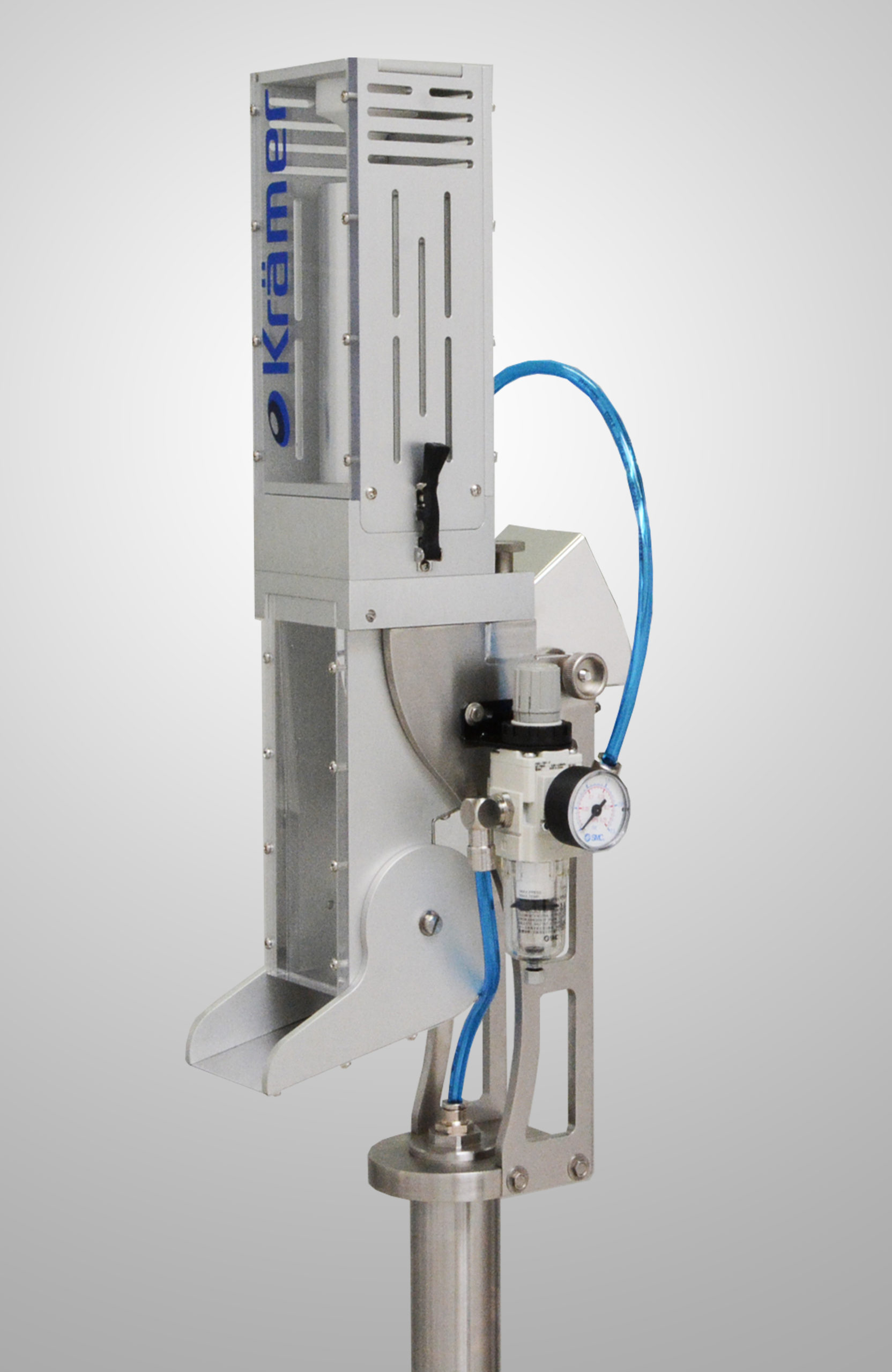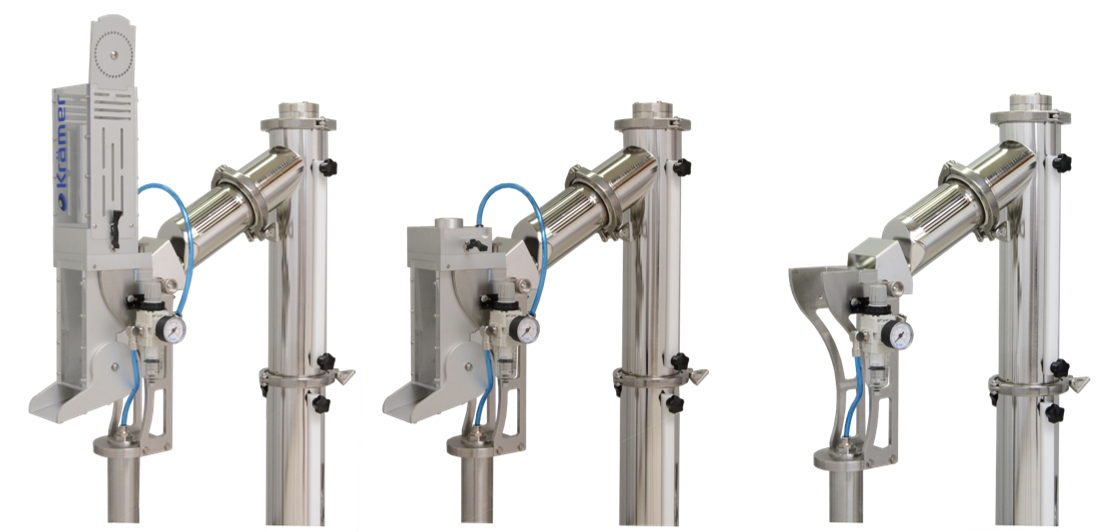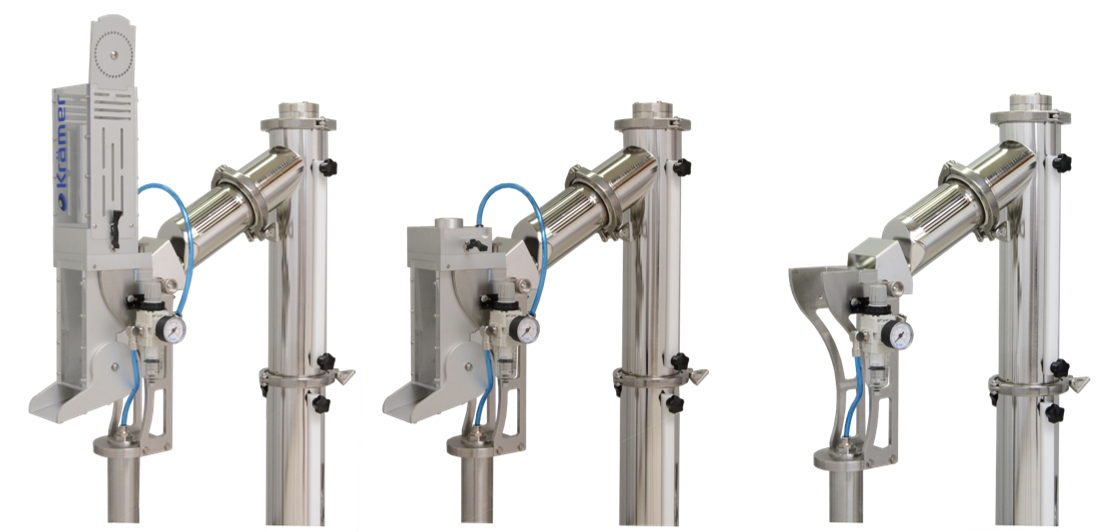 EASE OF ASSEMBLY AND DISASSEMBLY
No tools are needed to assemble or disassemble the KCS10 for cleaning. All product contact surfaces are 316L stainless steel. All Krämer machines minimize the number of parts to be cleaned, and keep the weight of each part minimal for ease of handling.
AISI 316L, anod. aluminium, PET-G
Ø6/4mm, 0.25 l/min (p=3 bar)
Processing of tablets (var. forms ) Ø3-35 mm
Processing of mini/micro-tablets Ø1.5-3 mm
Processing of effervescent tablets Ø25-35 mm
Processing of capsules Nr. 4-00
Conveying speed capsule size Nr. 4
Conveying speed capsule size Nr. 3
Conveying speed capsule size Nr. 2
Conveying speed capsule size Nr. 1
Conveying speed capsule size Nr. 0
Conveying speed capsule size Nr. 00
Explosion protection ATEX 94/9/EG
Option mini/micro-tablets
Option validation documentation
Option material certificates